DISCOVER THE FIRST 3ZERO FORUM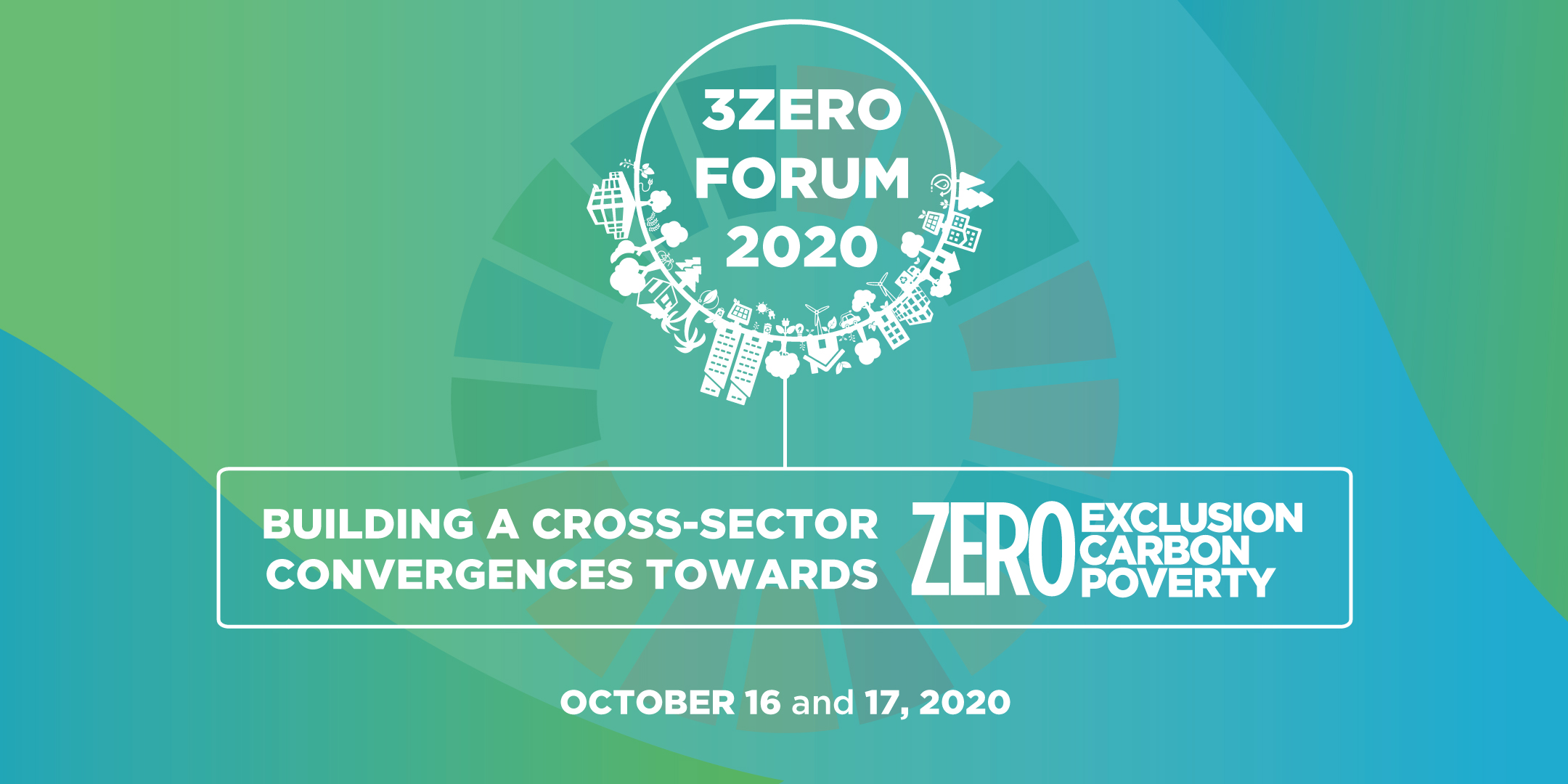 In 2019,
Convergences
and
Gawad Kalinga
joined forces to co-create the "
Barangay Walang Iwanan 2019
" event that took place in the Philippines in January 2019. The conversation needs to continue in 2020 as all indicators on poverty and exclusion have increased due to the pandemic. While there is positive momentum on carbon reduction from decreased production and consumption, now is the right time to come together again, contextualise the issues within the impact of the global health crisis, and act with more urgency towards the achievement of our
3Zero goals
. Join us on
October 16 and 17
as the Philippines will host the first 3Zero Forum to bring together participants from all sectors, both physically and online,
Filipinos and international actors
in favour of the SDGs and a 3Zero world.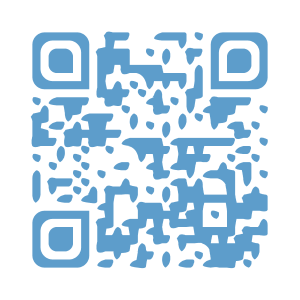 In 2015, the international community made key commitments for the future of our planet, first in New York with the adoption of the Sustainable Development Goals (SDGs) by the United Nations, then in Paris with the climate agreement at COP21. The convergence of all actors and global agendas is at the heart of our approach. Our common objective: the fight against inequalities and climate change to achieve the Sustainable Development Goals. Beyond international decision-makers, we must all work together, as citizens, local decision-makers, producers and consumers, to build a  Zero Exclusion, Zero Carbon, Zero Poverty world. Together, as 3Zero Global Alliance, we hold governments, companies, NGOs, citizens and all other actors to account to their duties and responsibilities for the Sustainable Development Goals (SDGs) to be achieved and safeguard the future of humanity and of our planet.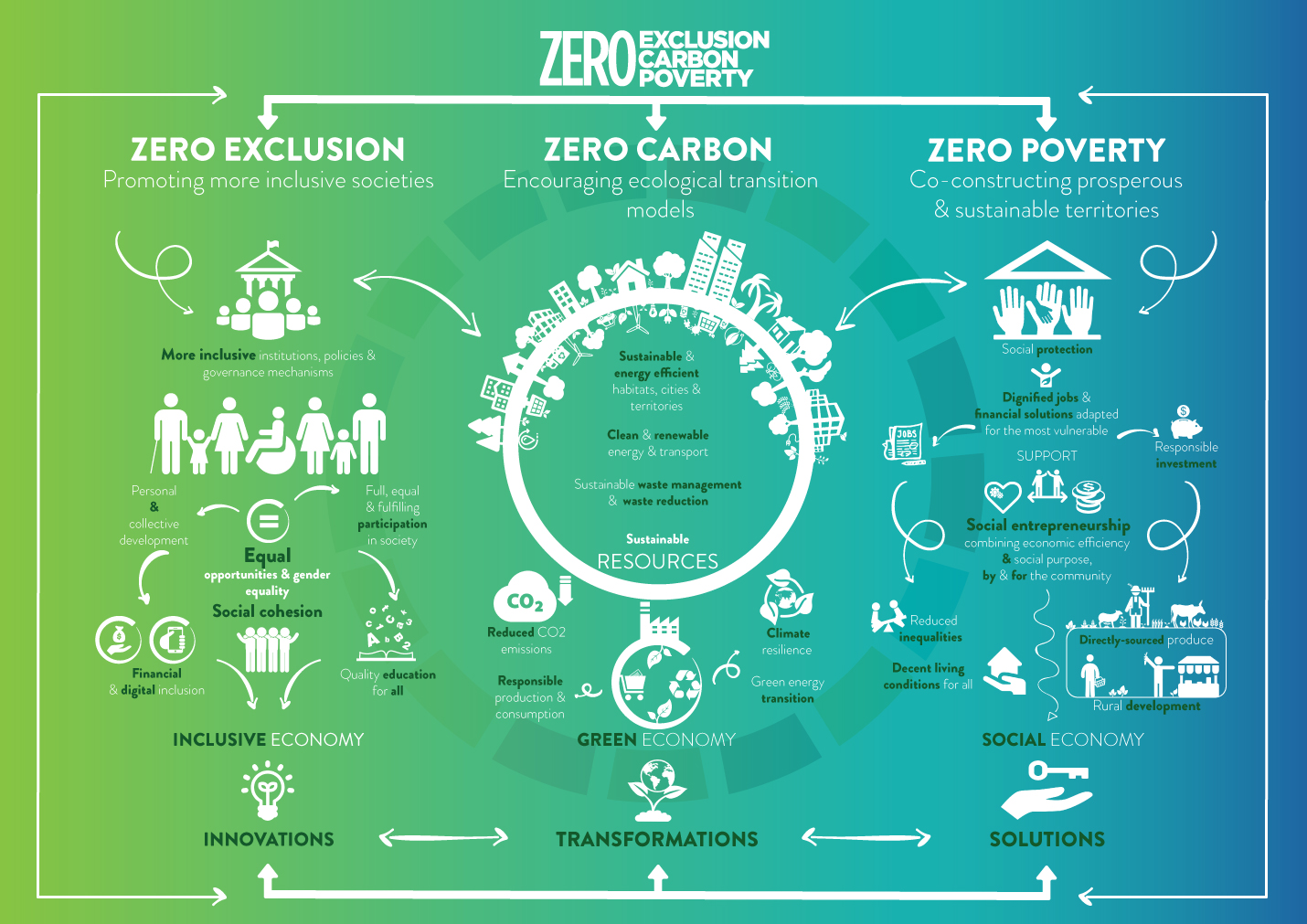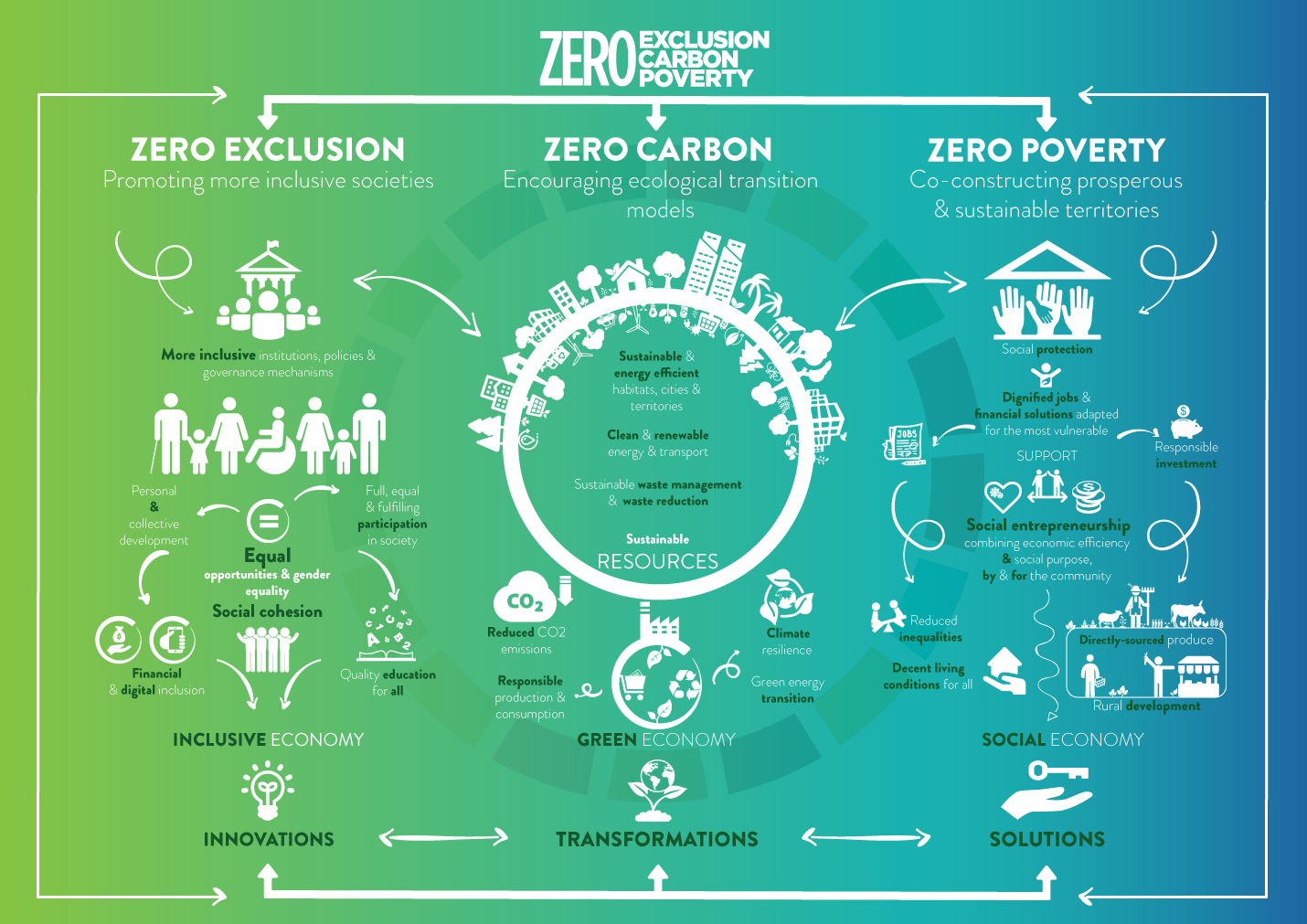 The global community has been pushing for constant growth as the key measure of success with countries ranked according to their level of development. Providing that development is done sustainably, in line with the Sustainable Development Goals (SDGs), it can be a force for good. However, all too often the pursuit of development to be achieved at all costs has come at the expense of the natural environment and societal equality.
We are the last generation with the ability to positively impact the issues of exclusion, climate change and poverty under all their forms. It is both a great responsibility and a great challenge. It is in this context, up against the wall, that we can strive to bring our best individually and collectively. It is an opportunity to come together and shape the kind of world we want to live in. With the right intentions, strong determination, a commitment to collaboration and co-creation and guided by the Sustainable Development Goals (SDGs),
we can meaningfully address these issues and deliver positive change.
Join as an individual - Become a 3Zero actor
THE 3ZERO HOUSE
A multiplier of innovations and solutions in the heart of Manila, an incubator of collaborative and solidarity projects to foster local transformations and a unique hub of solutions and social innovations supported by French and Philippine civil societies, with Convergences, ACTED and Gawad Kalinga.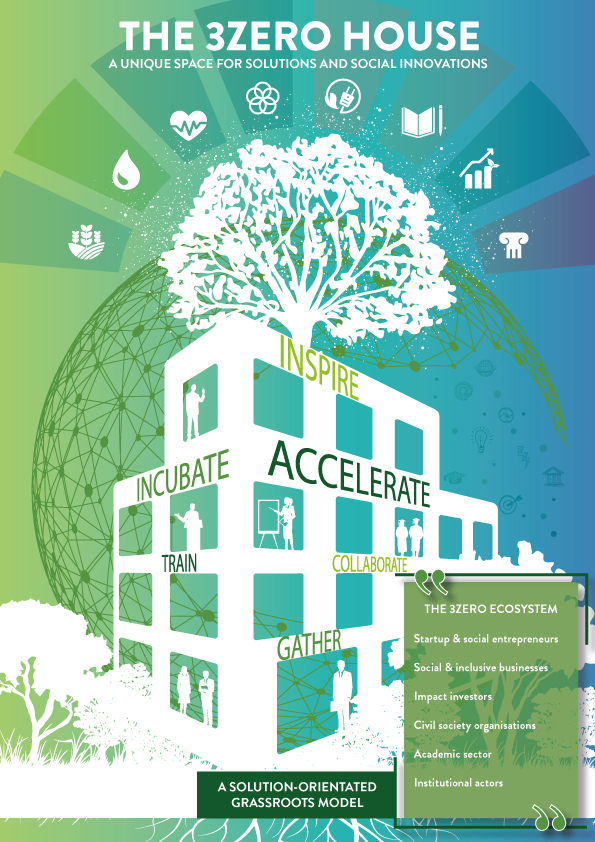 Legal notices of the site 
www.3zero.org
Editor
Convergences Head office : 33 rue Godot de Mauroy, 75009 Paris – France Tel : +33 (0)1 42 65 33 33 SIRET :            80291060400015 APE Code : Other organizations operating on a voluntary basis (9499Z) Director of publication of the sit
www.3zero.org
: Thibault Larose Editor of the site
www.3zero.org
: Pôle communication Convergences Hosting of the site : Gandi Technical realization : Convergences
Your personal data
In accordance with the French law N° 78-17 of 6 January 1978 relating to data processing, files and freedoms (CNIL), you have the right to access, modify, rectify and delete data concerning you. Any user who has submitted directly or indirectly nominative information on this site may request the communication of nominative information concerning him/her to ACTED's DPO by
email
 or in writing (ACTED DPO, 33, rue Godot de Mauroy, 75009 Paris) – and have it corrected or deleted if necessary.
By subscribing to the 3zero newsletter, via our website, you agree to receive information from the association, and to the processing of your personal data necessary to send this information to you. You can use the unsubscribe link integrated in these communications at any time.